This campaign is closed and no longer accepting contributions
iDEAL Payment Handler for PaidListings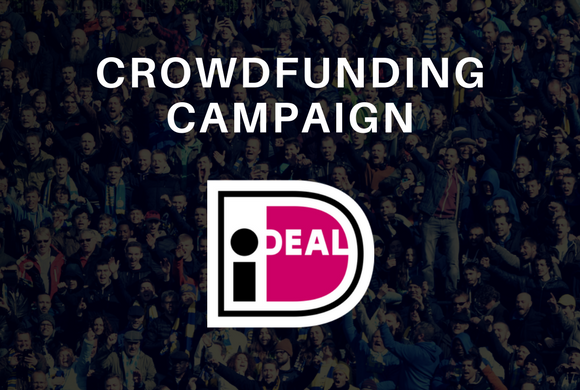 The goal of this crowdfunding campaign is to raise funds to develop an iDEAL Payment Handler for the PaidListings Add-on that will support both single and recurring payments.
For many years now, a handful of clients have expressed (a lot of) interest in this payment solution and they haven't been able to come together on their own to get it developed. Due to the relatively high cost of developing this solution and its limited sales potential, I am launching this crowdfunding campaign to see if we can bring everyone that's interested, and those that just want to contribute, together to make this happen.
To make it more interesting I am also offering bonus incentives for everyone that decides to contribute to the development of the this new payment solution. Please continue reading to learn more about the contribution options and bonuses for each one.
---
Contribution options
You'll need to have a recent version of JReviews and active upgrades to take advantage of any of these options and also to use the iDEAL Payment Handler once it's ready. The iDEAL payment handler will not be bundled with the PaidListings Add-on, so if you don't already have PaidListings, you can pick this Add-on as one of your bonus Add-ons for all the contribution options below.
Once the campaign goal is met you'll receive a survey where you can specify the Add-on(s) you want and for which license. The bonuses will be granted only if the campaign is successful.
Option #1
$100 and and get the iDEAL Payment Handler + 1 Add-on of your choosing.
Option #2
$200 and get the iDEAL Payment Handler + 2 Add-ons of your choosing.
Option #3
$250 and get the iDEAL Payment Handler + 3 Add-ons of your choosing.
Option #4
$300 and get the iDEAL Payment Handler + 4 Add-ons of your choosing.
Option #5
$350 and get the iDEAL Payment Handler + 1 JReviews license and 2 Add-ons of your choosing.
Set your contribution
You can make contributions starting at $10 and as high as $1,000. The bonuses are only available for contributions above $100 and are limited to what is mentioned above for each option. If you choose to contribute more than $350 it will help towards achieving the goal much faster and you can also enjoy the bonus for Option #4 or Option #5.
---
When will the Payment Handler be ready?
Development will begin soon after the goal has been reached and it could take 3 to 4 weeks to complete. This is an estimate and times can vary.
---
What happens if the goal is not met?
This campaign has zero risk for you! Either the goal is met and the project moves forward, or it is not met and you get your contribution back. Depending on how close we are to the goal a decision will be made on whether to pursue the project or refund all contributions. If the project cannot move forward and the contributions are refunded, then the bonuses also will not be delivered.
---
What happens if the goal is surpassed?
Additional funds could be used to explore other integration options with the Mollie API, which is what would be used to create the iDEAL payment handler.
---