JReviews Mobile App for iOS and Android
Create a Mobile App for your website and reach a wider audience
The JReviews Directory & Reviews Mobile App for iOS and Android lets you create your very own custom-branded App. The App reads the information from your JReviews-powered website and allows you to show it in the App using a large selection of page types: Listings, Reviews, Directories, Categories, Search, Map, Login, Registration, and more. The App works with both Joomla and WordPress versions of JReviews.
With our web-based App Builder platform you can easily customize your JReviews Mobile App. All you need to do is create the menus for your app, the information that the pages will display, and the layouts you want to use for each page. This approach will allow you to make most changes to the Mobile App on your own.
You can choose any type of page as the homepage for the Mobile App. Below you can see an example of the App using a "Widgets" page type that allows you to display small widgets of data with customizable text headers like "Latest listings" and "Top rated".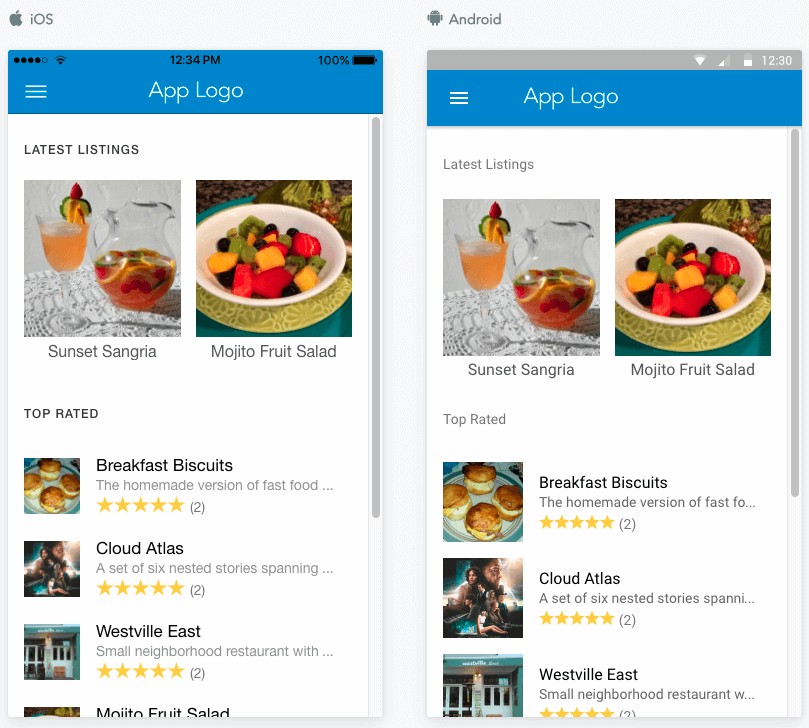 App navigation
Choose between sidemenu or tab-based navigation, create any number of navigation pages and separate them into submenus. For each page you can choose a custom title and an optional icon.
Side-menu based app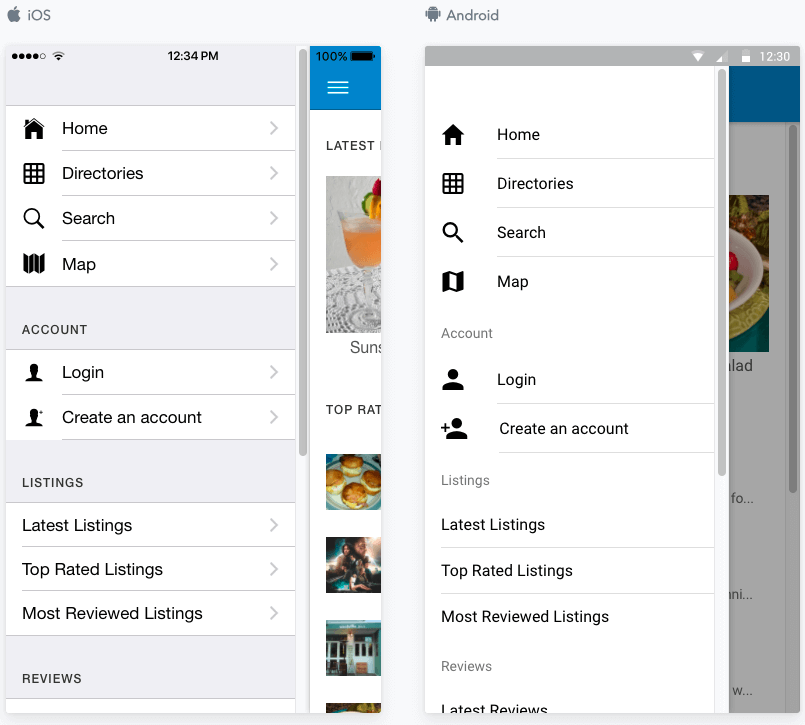 Tabs-based App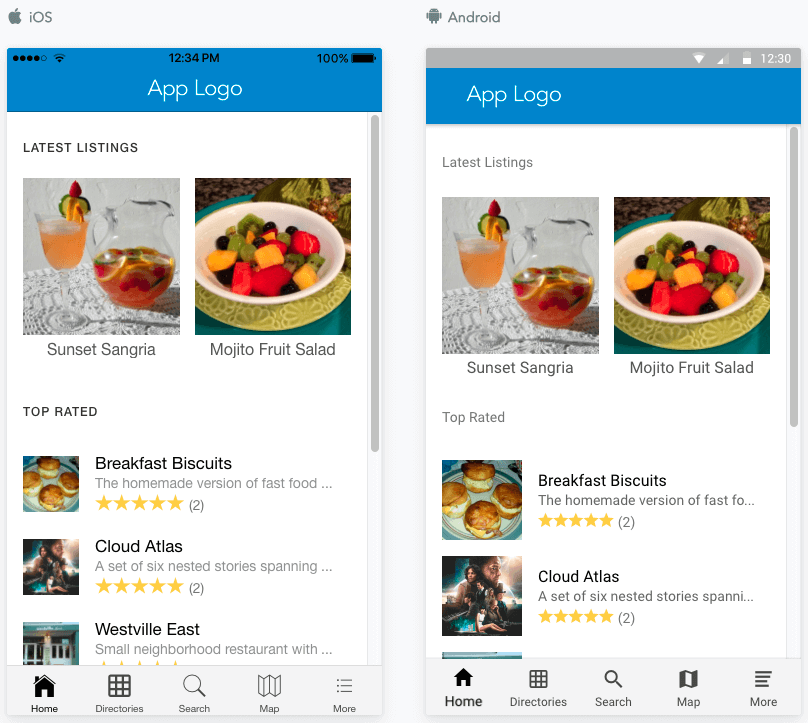 Since there is a limit to how many tabs an app can have, the remaining pages are displayed inside the "More" tab.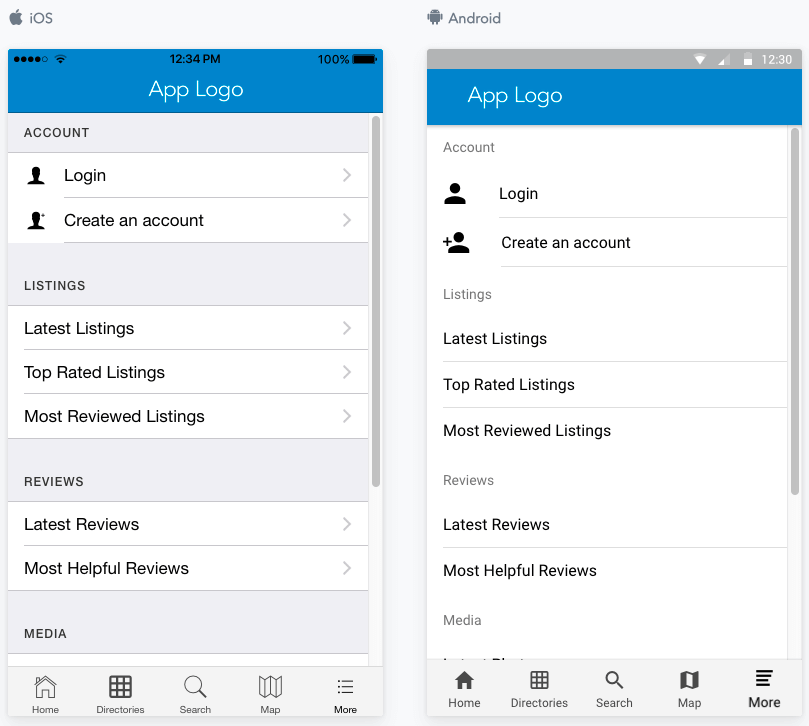 If you prefer to have categories in the App navigation, you can create multiple "Listings" pages and assign a category to each one.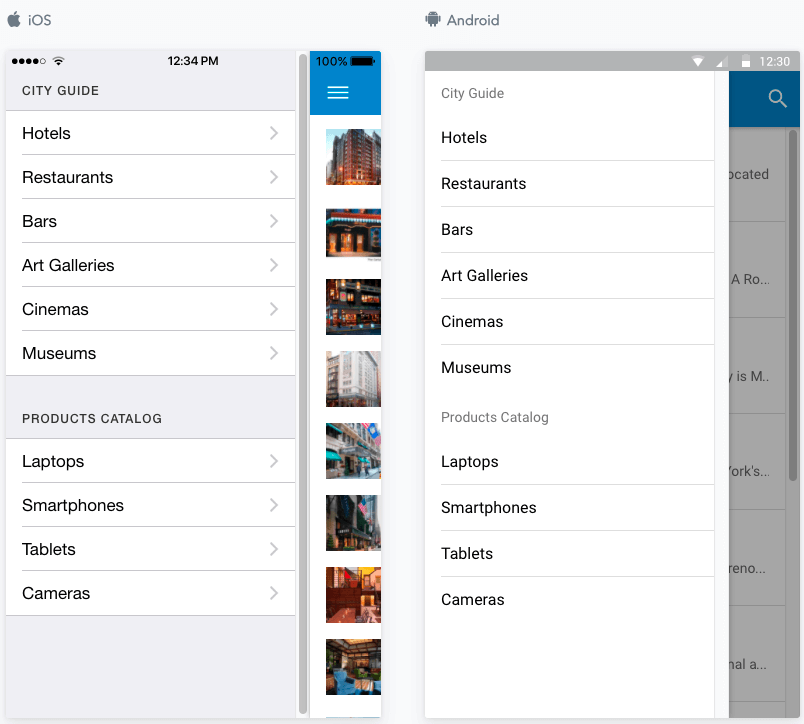 Multiple color themes
You can choose from various color themes for your Mobile App.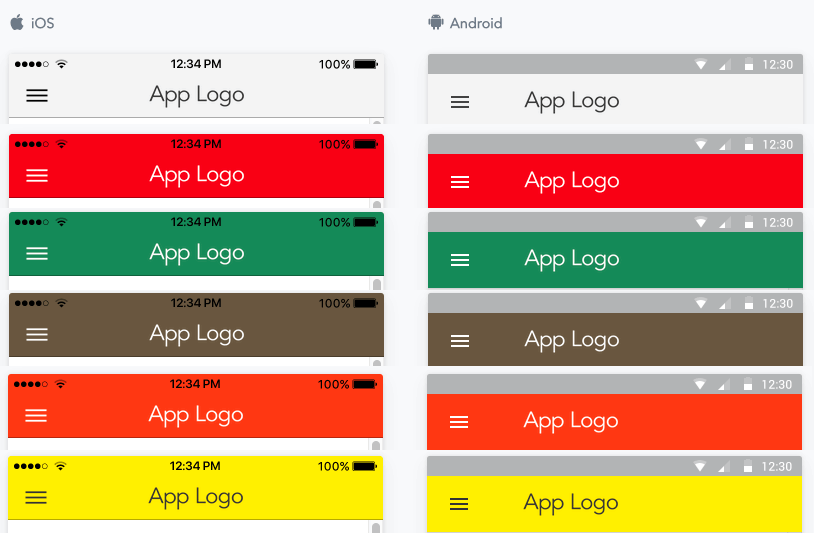 Multiple layout options
Most page types have different layouts to choose from. Here is an example of a "Listings" page with list view, card view and grid view layouts.
List view layout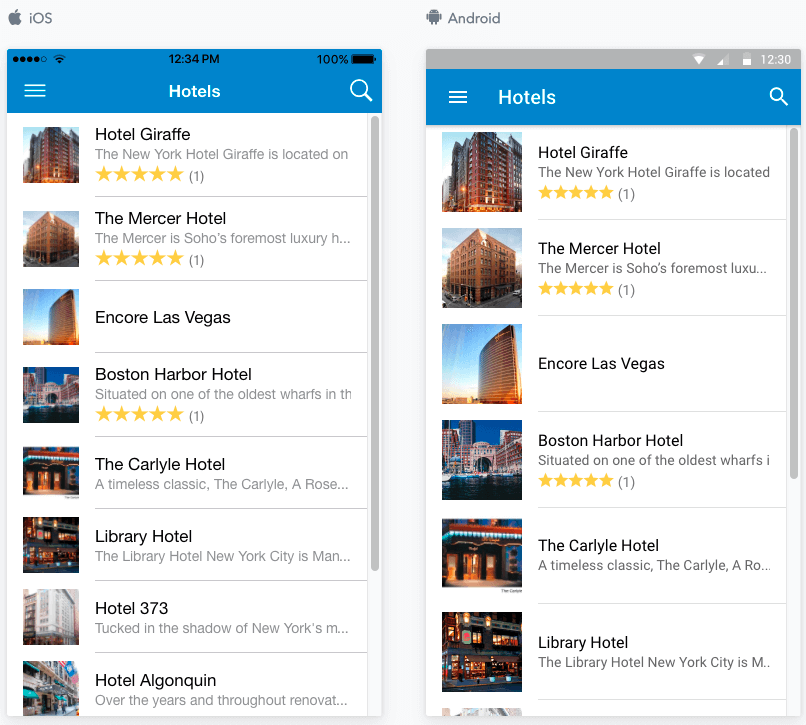 Card view layout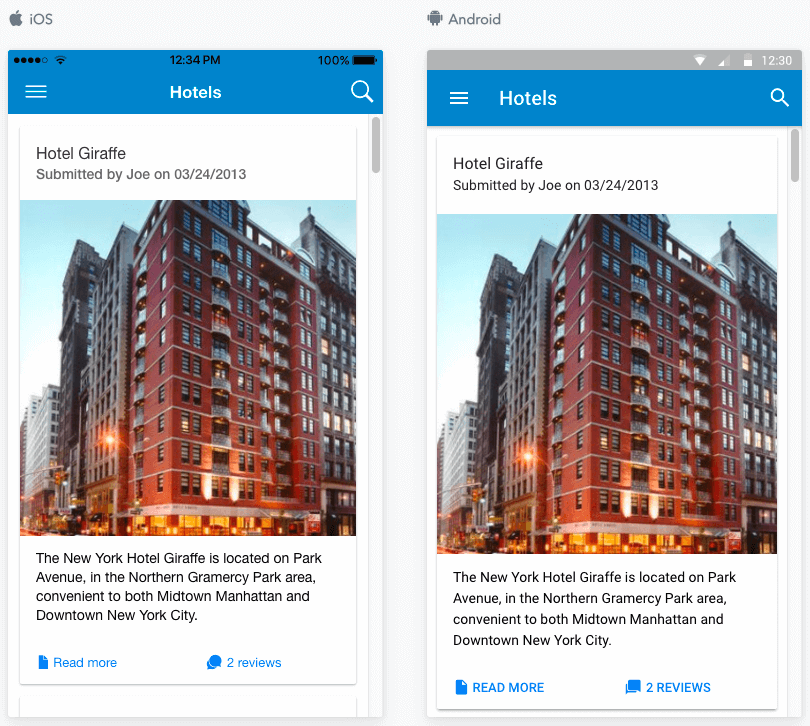 Grid view layout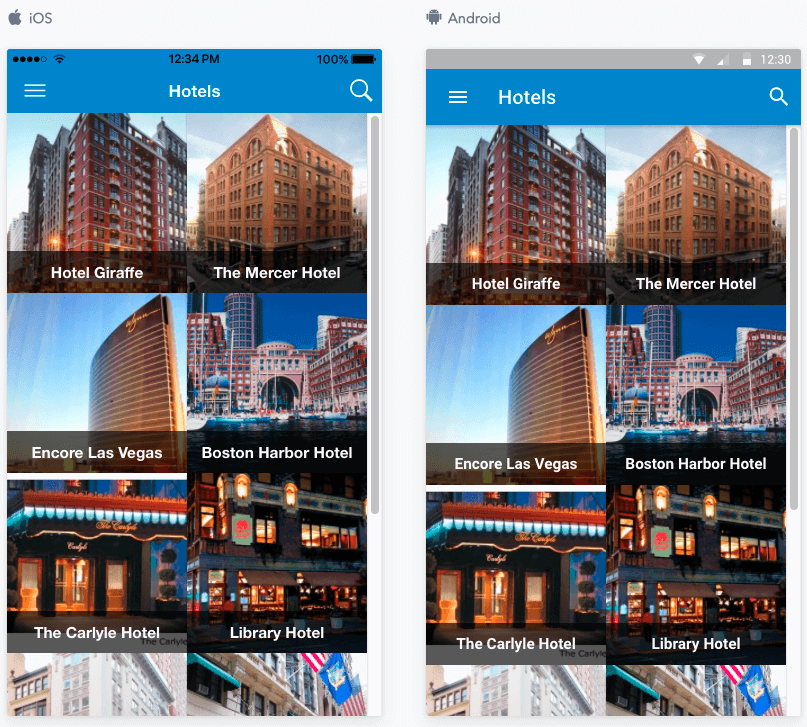 RTL Layout
The Mobile App supports RTL languages and this can be enabled in the App Configurator.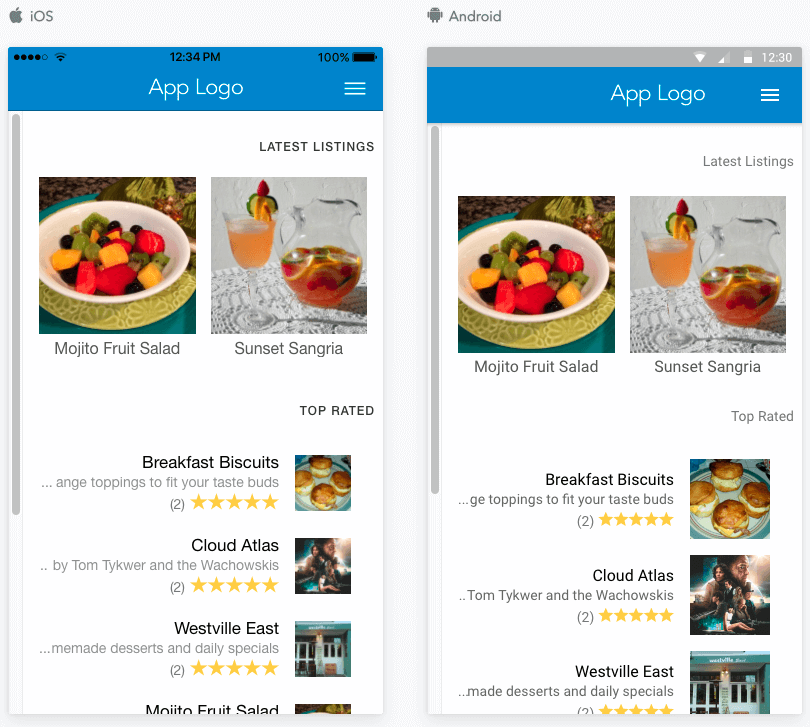 Map page