Import Add-on
Import and export listings with amazing ease and convenience.
The Import Add-on is so versatile that you can use it not only to import NEW listings, but also to UPDATE existing ones. Both Import and Export jobs are highly configurable so you can quickly establish a workflow for inserting new content, exporting it for updates, and importing it back. You can also import photos and embedded videos and even automatically create new field options and field option relations.
Available features:
Ajax-driven and memory efficient for improved performance with large imports.
IMPORT and EXPORT functionality for JReviews Listings.
Custom "Update Column" allows updating existing listings based on a specified unique column in your listing data (SKU, serial, etc.) which can be any custom field, or even the listing title.
Easily upload your CSV files and download reports for completed imports and export jobs.
FILTERS can be setup for EXPORTS to limit the result set.
IMPORTS can be used to CREATE and UPDATE listings.
PHOTOS can be added when importing listings. The photos can be located on your site or an external site.
Embedded VIDEOS from supported sources (YouTube, Vimeo, Dailymotion) can be added when importing listings by including the video URL.
CUSTOM FIELD options will be automatically created when creating or updating listings.
CUSTOM FIELD RELATIONS for field options will be automatically created when specifying the control field name. So for example a City can automatically be imported as a child option of a specific State.
IMPORT and EXPORT PROFILES can be saved and re-used to improve usability and save time.
Importing Listings: Associate Columns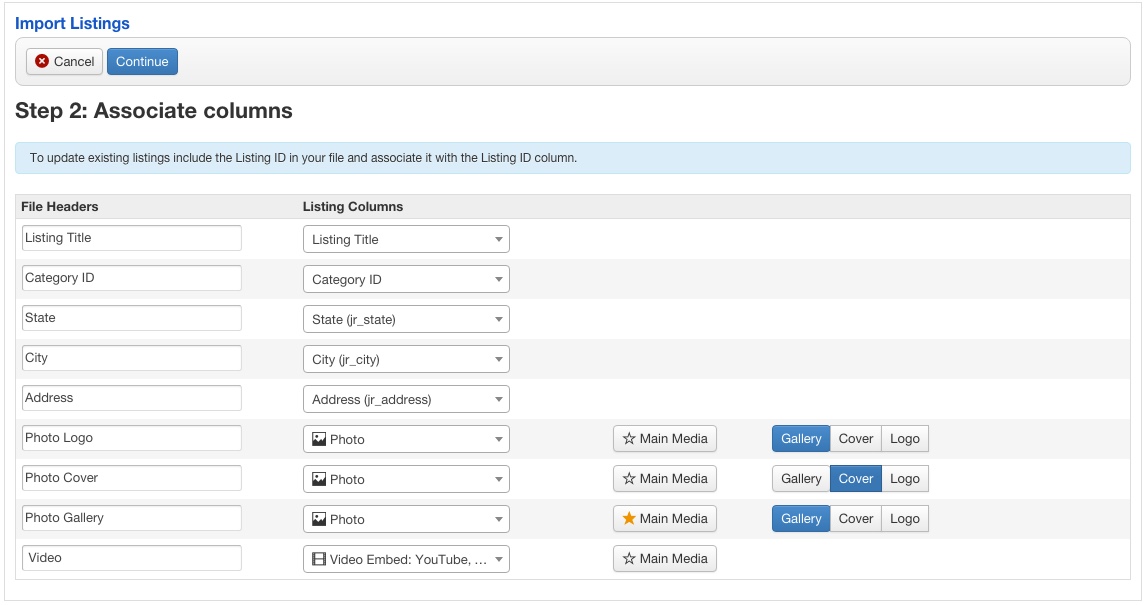 ---
Exporting Listings: Select Filters & Fields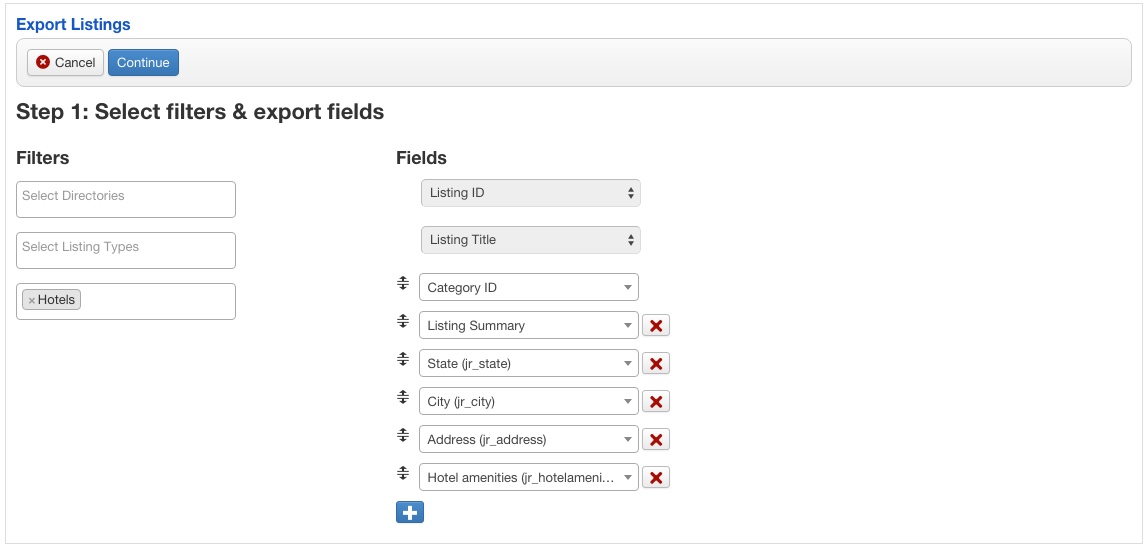 Import Add-on Quick User Guide