Get a preview of JReviews features on our demo site
Test drive our products on our demo sit where you have access to front-end and administration so you can experiment with JReviews. The JReviews video tutorials explain step-by-step how the demo is setup.
The JReviews demo is refreshed periodically to bring it back to it's original state.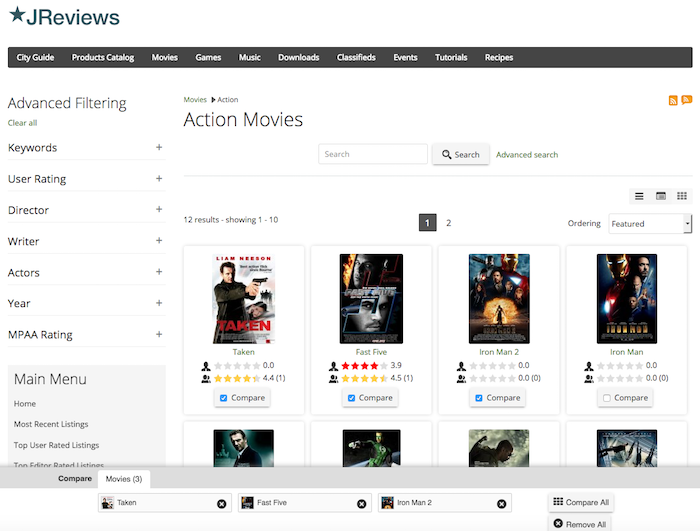 Joomla Demo
Username: demo
Password: demo
Admin Access
Username: demoadmin
Password: demoadmin
WordPress Demo
Username: demo
Password: demo
Admin Access
Username: demoadmin
Password: demoadmin