Choose the JReviews WordPress Plan that fits your needs
Standard

$

179

20% discount on support & updates renewal
12 Months Support & Updates
Support for 1 site
App Store access for 1 site
Includes free Add-ons
Can buy select premium Add-ons individually
Professional

$

427

25% discount on support & updates renewal
12 Months Support & Updates
Support for 1 site
App Store access for 1 site
Includes all free and premium Add-ons
iReview Theme
Developer

$

999

30% discount on support & updates renewal
12 Months Support & Updates
Support for 5 sites
App Store access for 5 sites
Includes all free and premium Add-ons
iReview Template/Theme
Multi-platform - Joomla & WordPress
---
Add-ons Pricing
Below you can find the prices for Add-ons for the Standard plan which allows you to buy them individually. You will be able to include the Add-ons before checking out. You can also purchase Add-ons later on inside the Client Area. If you need several Add-ons, the Professional plan is a better deal.
---
Need more than what you see here?
If you need a Developer plan for more than 5 sites please contact us.
---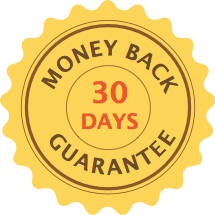 All of our products come with a hassle-free 30-day money back guarantee. Please refer to our
refund policy
for more details.
---
Frequently Asked Questions
Do you offer refunds?
No worries, we have hassle-free 30 days money back guarantee. For more information please read our refund policy.
Is the code encrypted?
No, the entire code for JReviews and Add-ons is 100% open source.
Do you offer a trial version?
We are not able to do this because the code is 100% open source. You can evaluate the product on our demo site and have peace of mind with our 30 day money back guarantee.
What happens after support & updates expires?
You can continue using your installed version of JReviews and Add-ons for as long as you want and without interruptions. We recommend always updating your software to keep your site secure and compatible with the latest platform versions as well as with all integrated products and services.
Can I install on a development site?
Yes, and if you need to extend your license key for JReviews App Store access to a development site, you just need to contact us and we'll add it for you.
How long have you been in business?
Glad you asked! We've been developing JReviews for over 15 years and have served over 7,000 customers, always maintaining the same focus and quality of support. Learn more about us.
What is the JReviews App Store?
The JReviews App Store is where you can install Add-ons that are valid for your license key. It also provides one-click remote update functionality for JReviews and add-ons right from within the JReviews dashboard. A valid license key for your site with active support & updates is necessary to access the JReviews App Store.
Can I upgrade my plan if I change my mind?
Yes. All you have to do is click the Upgrade button for your license key in the Client Area. Upgrading plans resets your support & updates period. You get 12 months from the upgrade date and any unused days in your current period are discounted from the plan upgrade price. When upgrading from the Standard plan, if you purchased any Add-ons a proportion of the price paid will also be discounted from the upgrade price.
---
Customer Testimonials
... I'm amazed at the level of support we get for the ridiculously low price that JReviews charges ... our JReviews site did over 10 million pageviews in October and the software was rock solid. Keep up the good work guys!

-- Rick Davis, Founder, EatLocalGrown
I run a large website based on JReviews (we have several clusters of servers with millions of users) and I have had nothing but fantastic support from JReviews. DrinkedIn has about a quarter million listings and millions of users... and we even use the JReviews structure to drive our mobile app ... I can't say enough regarding the team at JReviews. They've often gone beyond their obligation and have helped out in ways they didn't have to ... I'm sure as you use JReviews, you'll appreciate what it will do for you.

-- Haim Barad, CEO, DrinkedIn
I have used JReviews for more than 6 years and it's by far the best plugin I've ever used for any platform. If this is not enough, they also have the best documentation and best support, both through forum and ticket, that I've ever found around.

-- Ricardo Sangion
Everything about JReviews is World Class. It is a very advanced, multi featured and easy to use product that works very smoothly 'out of the box' as a standalone item or integrated with other software. JReviews is so versatile the possibilities are endless, you can build anything you want (the addons are the same high quality as the core product) with minimal effort, safe in the knowledge that the support provided by the team is superb - fast, helpful, reliable, innovative, responsive to feedback and focused on providing a solution that is best for the customer..

-- Richard B, Owner, BowlsChat