MapsPro Add-on
The best GeoDirectory solution for Joomla and WordPress
Easily incorporate powerful GeoDirectory functionality to any JReviews powered site. MapsPro adds location search and filtering, dedicated map landing pages/widgets, and maps in listing detail and list pages. It's dead simple to add the location of a listing on a map with the click of a button and the Add-on also comes with a built-in batch geocoder to let you quickly add coordinates to existing listings. It also supports customizable marker icons per category, get directions, support for KML layers, streetview (Google) and static image covers (Mapbox, Google).
MapsPro puts you in control, like no other solution, by letting you choose from multiple free and paid map and geocoding providers (OpenStreetMap, Mapbox, Google, Nominatim, ArcGIS).
Full featured map landing page and module/widget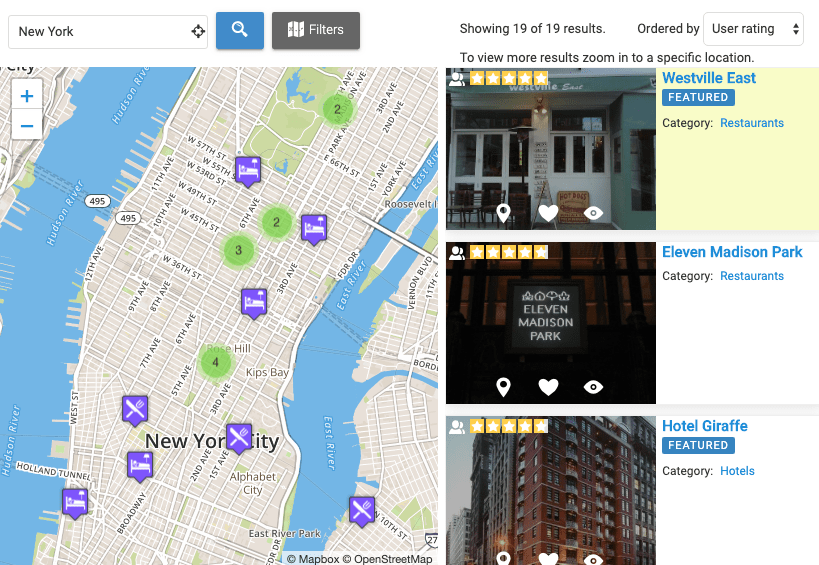 ---
Location search / Proximity search / Place Finder
MapsPro enables location search right into the JReviews Advanced Search Module and Advanced Filtering. This, combined with the live search feature gives you the nearest results as you type.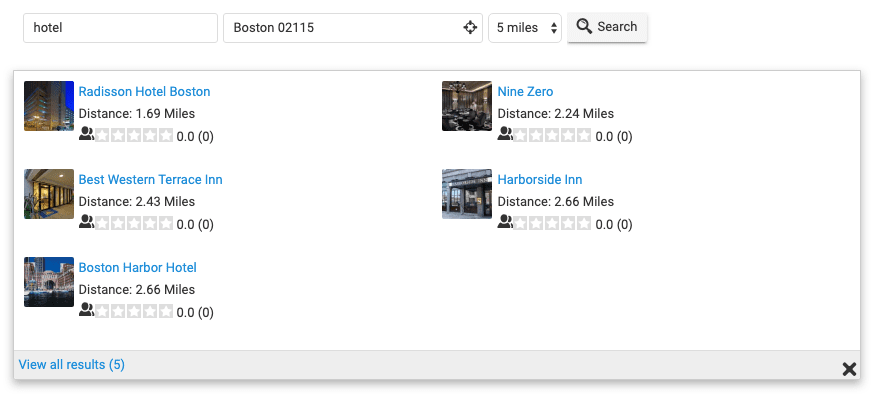 ---
Static map image covers for listings
Show beautiful map covers for listings when using Mapbox and Google maps.

---
Streetview and Get Directions Integration
Show dynamic maps in listings. A directions widget is also available and Google Streetview can also be shown when using Google maps.