PaidListings Add-on
Make money with your website by accepting payments for listing submissions and for enhanced listings with custom fields and media.
The Paid Listings add-on allows you to accept payments for submission of paid listings as well as listing upgrades. Use it for classifieds, real estate listings, city guides and more.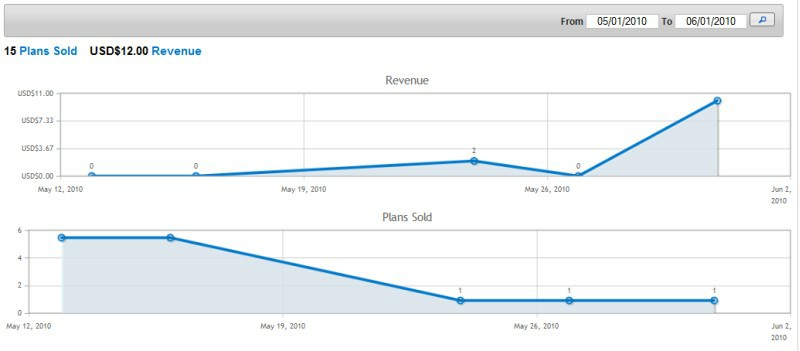 ---
The add-on is flexible!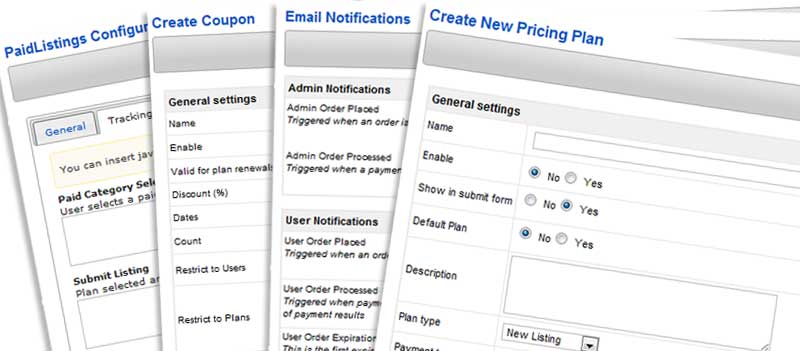 Create new listing or upgrade plans, with one time or subscription payments and associate them with specific categories. Each plan can include a set of custom fields, a specific number of images and make the listing featured.
---
Payment handlers
The Add-on includes handlers for PayPal and 2Checkout as well as points handlers for EasySocial, JomSocial and AlphaUserPoints.
The payment handlers below are available to purchase separately for the Standard Plan, and included with the Professional and Developer plans.

---
Email Notifications
The add-on can email both user and administrator at different times like order placement, payment processing and plan expiration. The email templates are customizable via the admin interface.
---
Coupons
The add-on has coupon configuration options unlike anything you've seen before. Coupons can be configured for specific dates, plans, users, categories and number of times used.
---
Tracking code
Adding javascript tracking code for systems like Google Analytics is as simple as pasting the correct code in the pre-defined tracking fields in the configuration. There's no need to edit theme files. The add-on even provides special {tags} you can use in the code like order id, order amount and plan name.
---
Seamless integration
The add-on integrates seamlessly with JReviews without the need for theme changes. The JReviews admin already has theme changes necessary to show pay-related info of listings in the moderation and browse screens.