Adding reviews to The Events Calendar pages in WordPress
Alejandro Schmeichler
If you are using The Events Calendar Plugin for your WordPress website and would like to enhance user engagement, adding user reviews and ratings functionality for events, venues, and organizers is a great way to achieve this. In this post, we'll show you how to add this functionality to your site with the JReviews WordPress plugin.
JReviews WordPress is a popular solution that enables you to generate user-generated reviews, directories, and listings on your website. It provides the best-in-class ratings and reviews functionality directly within The Events Calendar pages. Here is what you need to know when integrating JReviews with The Events Calendar Plugin.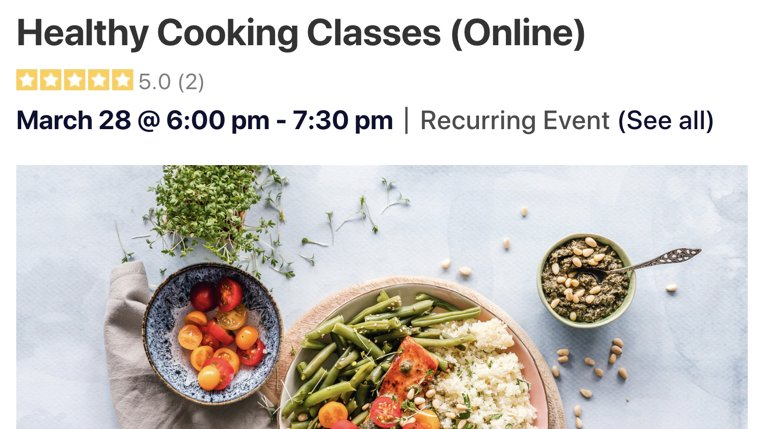 The Events Calendar and JReviews Integration Features
This integration helps you expand your reviews and ratings functionality by adding multiple rating criteria, star ratings, a rating histogram, media uploading features such as photos, videos, attachments, and audio, owner replies to reviews, review discussions, and review moderation by site owners. In addition, JReviews listings and reviews widgets and shortcodes also work with The Events Calendar events, venues, and organizers.
Getting Started with the The Events Calendar and JReviews Integration
To get started, you will first need to install the JReviews plugin. After installing JReviews, you will then need to set up the Everywhere Addon, which comes standard in JReviews Professional or can be purchased separately for Standard plans.
Once the Everywhere Addon is installed, follow these easy steps to complete the setup:
Create a Listing Type for your event.
Add your rating criteria to the listing type.
Choose The Events Calendar in the Everywhere Addon setup, then click Setup categories.
Associate all existing categories with the Listing Type you created, or set up the Listing Type as the default to use in all categories.
You're now ready to go! The integration allows different listing types to be assigned to different categories, which in turn allows having different rating criteria and review fields per category. Once you have the basics working, you can fine-tune your setup to get the most out of JReviews.
In conclusion, there's no denying that incorporating user-generated reviews on your WordPress-based Event Calendar can help enhance customer experience and increase user engagement. However, with the JReviews integration for The Events Calendar, you can take it a step further by allowing your users to leave feedback specifically for the events they attended, venues they visited or organizers they encountered. This often-overlooked feature is what sets JReviews apart from other solutions and can help you collect highly specific and relevant feedback, leading to more informed decisions and happier customers. And with the ability to create directories for every use case, JReviews WordPress offers endless possibilities to expand your site content, ultimately boosting user engagement, generating more traffic, and solidifying your brand's reputation as dependable and customer-focused.