$179
Joomla 3.8.x

Single domain license
12 months support & upgrades
Add-ons sold separately
Includes RapidLauncher Add-on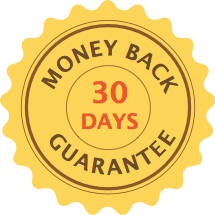 JReviews is the best ratings & reviews solution for Joomla. It not only has the most complete reviews engine, but also a comprehensive set of features to build out your directories. It is user friendly and developed with a strong emphasis on user experience, SEO and performance.
Available Add-ons
$40
Joomla 3.x

Single domain license
12 months support & upgrades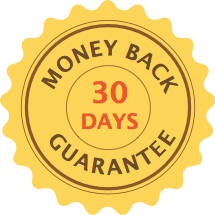 iReview is a very light and fast responsive template for Joomla, built using the latest CSS techniques. It features a clean, minimalistic design and is a perfect template for review sites built with JReviews (i. e. City Guide, Products Catalog, Movie Database, Classifieds, Events, ...). The template matches the styles of JReviews themes for overall site design consistency and has guaranteed compatibility for all JReviews features.
Client Testimonials
Always ready and willing to help, EVEN when I don't know what help I need!

Alejandro and his team have supported my team since we began working with Joomla and JReviews at least 8 years ago, but in the last couple of years, when we've really needed support for different ventures we were taking, that's when we have relied most heavily on the fantastic support of the team. If you look at the site, you won't see the correct implementation or actual REVIEWS part of the software, but that isn't the fault of anyone but me and my team...once I purchased the website, I went "rogue" and ended up not using the product as intended. However, the fact that we haven't implemented the software as intended has not stopped Alejandro from supporting us as we have traversed our own On-The-Job implementing to the best of our ability. We have received help, direction, suggestions and even encouragement as we moved forward, and again, now as we embark on another "adventure" upgrading the site. Many thanks to the fine software and the support, even for those who haven't taken full advantage and/or potential of JReviews and the iReview template. We can't thank you enough!!

-- Keith Adee, Owner, Villages1.com
Fantastic Product and Truly Great Support

I have been using JReviews for over 10 years and although the learning curve for me was fairly steep, the product has endless applications and possibilities. The support is second to none and the updates come frequently, making JReviews better and always in tune with its time. Well done to the team behind it. I would highly recommend JReviews to anyone.

-- Fabien Bello, Founder, Bello Group Ltd
Where do i start ...

I've been using the Jreviews component for my Joomla based website for 2-3 years now, suffice to say I've stuck around and wouldn't contemplate moving fro the Jreviews family. Here's why:

Support, upgrades and functionality are the three main factors that keep me coming back for more, I had started using JReviews with my first Joomla based website after migrating from the Wordpress platform (of which JReviews now supports both Wordpress and Joomla), as a complete novice I would recommend new users to thoroughly read the JReviews configuration manual before getting their hands dirty, having said that the support provided by both Alejandro and Kristian really is second to none (the best I've ever experienced), "I don't know where they find the time to manage such a large operation whilst providing such a high level of support along side maintaining the JReviews service - truly outstanding..".

To cut short what would potentially be a very long testimonial, I will sum JReviews up like this:

It is of the absolute pinnacle where it comes to reviews integration for CMS based websites, you can expect a seriously high level of functionality considering all of the coding is done by someone else "it has everything you could possibly wish for, and if it doesn't, the JReviews team are always open minded to new suggestions on top of providing that all important A** customer satisfaction / support."


My last words..?

You can stop researching for other extensions now, pick JREVIEWS, YOU WILL NOT REGRET IT - SERIOUSLY!!!

-- Andrew James, Site Administrator, AirRifleReviews UK
Easy to Use and Great Results

For our site, it was crucial that the ratings software be flexible and robust. The rating system is the key to the business. ReviewsForJoomla was just what we needed. It was very easy to implement. The vidoes turotials got me most of the way there, and the quick support response allowed me to build just the site we wanted without delaying the client's business. Thanks for a great Joomla! component.

-- Ric Fox, Web Developer, Real Estate Agent Rating and Reviews