$179
Wordpress 4.9.x

Single site license
12 months support & updates
Add-ons sold separately
Includes RapidLauncher Add-on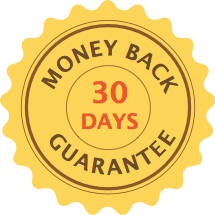 JReviews is the best ratings & reviews solution for WordPress. It not only has the most complete reviews engine, but also a comprehensive set of features to build out your directories. It is user friendly and developed with a strong emphasis on user experience, SEO and performance.
Available Add-ons
$40
WordPress 4.x

Single site license
12 months support & updates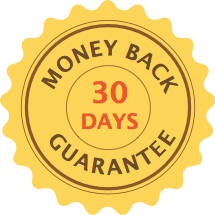 iReview is a very light and fast responsive template for WordPress, built using the latest CSS techniques. It features a clean, minimalistic design and is a perfect theme for review sites built with JReviews (i. e. City Guide, Products Catalog, Movie Database, Classifieds, Events, ...). The theme matches the styles of JReviews themes for overall site design consistency and has guaranteed compatibility for all JReviews features.
Client Testimonials
Great Support - Great Component

Our new Website is online, everything works fine!
This is really the best Component for Joomla.
I'm also really impressed about the support, go on that way!

-- Stefanie Illig, Manager, Gastro Stars
The best product for Joomla!

I've been using the JReviews component as the foundation for my website for 4 years. They offer the best customer support I have experienced compared to other component providers. They always help in case there's a problem and are very quick to respond.

I can sincerely recommend all JReviews products!

-- Sergey P., Fish Team Russia
Powerful review component

I get what I pay for!Fully integrated with my joomla template and I can build a review site in almost minutes.I got answers after I post questions on their support forum in hours.I feel I even don't need to submit a ticket.

-- Product Review
Outstanding Component and Fabulous Support

The functionality of JReviews is truly amazing. I looked far and wide for a way to build a directory where users can post reviews and JReviews was really the only one that met all of my requirements because of it's flexibility and because of the Paid Listing add on, allowing me the opportunity to monetize the site, and for users to submit their own listings and have them be featured for an additional fee. The Geomaps add on is a very cool feature too.

As a relatively new user to Joomla I had some trepidation about the learning curve with this component. However, my fears were unfounded as the support at Reviews for Joomla is absolutely outstanding. All of my questions have been promptly and patiently answered which has empowered me to get everything configured with ease.

I would recommend JReviews and their customer support to anyone. You won't go wrong with this component, and it is well worth the price.

-- Laura Sullivan, Owner, Peninsula Parents Network