iReview WordPress Theme
$40
WordPress 4.x

Single domain license
12 months support & upgrades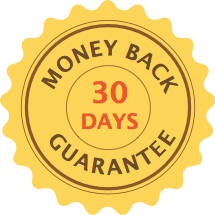 iReview is a very light and fast responsive template for WordPress, built using the latest CSS techniques. It features a clean, minimalistic design and is a perfect theme for review sites built with JReviews (i. e. City Guide, Products Catalog, Movie Database, Classifieds, Events, ...). The theme matches the styles of JReviews themes for overall site design consistency and has guaranteed compatibility for all JReviews features.
Client Testimonials
The Best Product and Best Support

The best product I have seen till now. The product gives you ample flexibility to do things in your own way. Without JReviews, it would have been very difficult for us to achieve our requirements. Not only this, the support is so quick and responsive that you feel as if you are talking to somebody face to face. Thanks guys !!!

-- Dimple, Director
Excellent Software. Heroic Support.

This component is very polished all around. The ajax technology makes posting a piece of cake and the foresight to build in tools for easy customization has proved very invaluable.

The support is incredible. The few times i have had issues I have found an answer to my problem on the forum, or through Alejandro within 24hours.

This program gives you so many options that it is difficult to find any other app in the same league as JReviews.

Thanks.

-- Vishal Singh, Web Developer, Maizis and Miller Consultants
Outstanding Component and Fabulous Support

The functionality of JReviews is truly amazing. I looked far and wide for a way to build a directory where users can post reviews and JReviews was really the only one that met all of my requirements because of it's flexibility and because of the Paid Listing add on, allowing me the opportunity to monetize the site, and for users to submit their own listings and have them be featured for an additional fee. The Geomaps add on is a very cool feature too.

As a relatively new user to Joomla I had some trepidation about the learning curve with this component. However, my fears were unfounded as the support at Reviews for Joomla is absolutely outstanding. All of my questions have been promptly and patiently answered which has empowered me to get everything configured with ease.

I would recommend JReviews and their customer support to anyone. You won't go wrong with this component, and it is well worth the price.

-- Laura Sullivan, Owner, Peninsula Parents Network
I had a big dream for my website and JReviews helped me accomplish it!

I took me a little to get used to but after I did it's a dream. Easy to configure to my needs. The support for it is outstanding too. Looking forward to more updates!

I wouldn't be able to finish my website without JReviews. It's the only review component you'll ever need!

-- Tosh Hatch, Webmaster, SlySpyder - Reviews for everything, yes I mean EVERYTHING!