GeoMaps Add-on
The most advanced store locator / proximity finder for Joomla and WordPress
GeoMaps delivers an amazing implementation of the Google Maps experience right on your website so you can keep your visitors on your site. We've made it dead simple to add the location of a listing on a map with the click of a 'map it' button and you can drag the marker to fine tune its location. The add-on comes with a batch geocoder to quickly add coordinates to your locations, customizable marker icons per category, get directions and streetview integration and support for KML layer files in listings via the JReviews file upload functionality.
Store Locator / Place Finder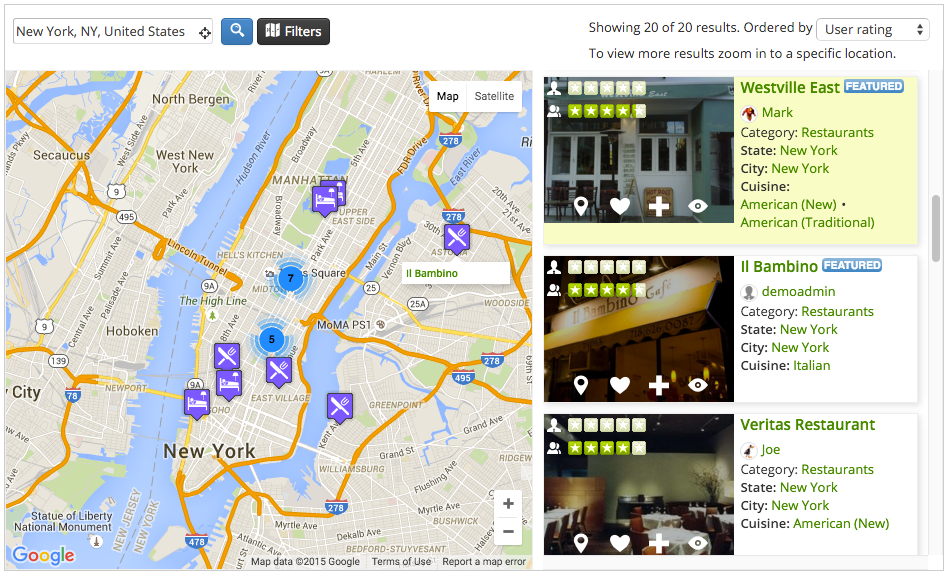 ---
Proximity search
The add-on enables proximity searches baked right into the JReviews Advanced Search Module and combined with the live search feature you get the nearest results as you type.

---
Streetview and Get Directions Integration
Display maps in your listings with the option to also include the streetview for the location and the get directions tool.